Children are loved and nurtured at First Presbyterian Church through various ministries and programs. Sunday school begins for our children when they enter pre-school and continues through the 12th grade.
Growing our relationship with Jesus (Loving God)
Joining Jesus on His mission (Loving others)
So that…We become Jesus followers who make Jesus followers.
Worship with us at 10:30am on Sunday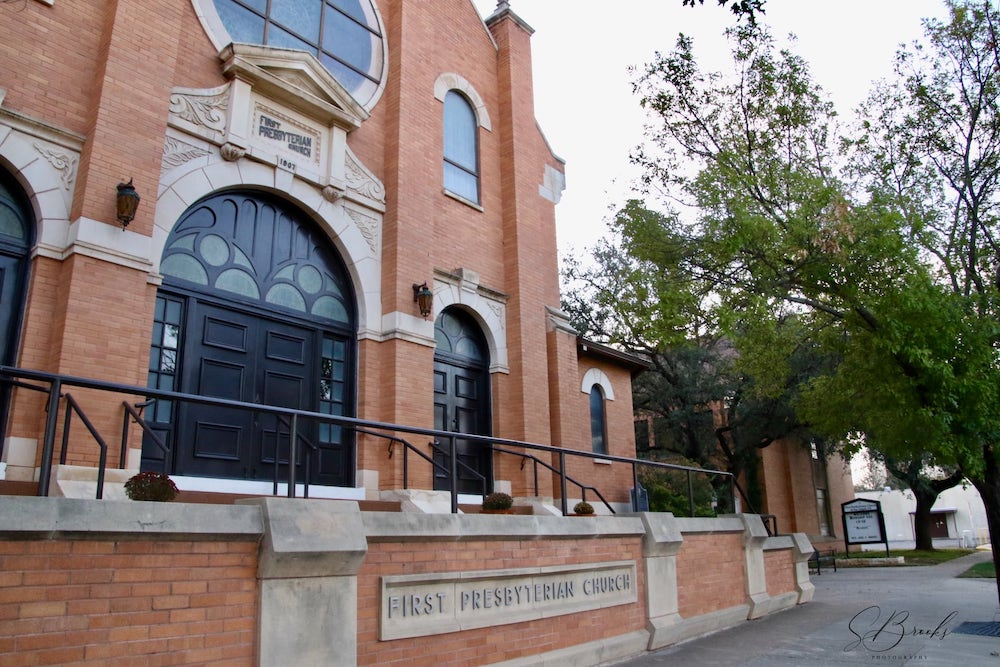 About First Presbyterian, San Angelo
Know God, Love God, Share God
Our worship service is at 10:30 am. Adult connect groups and youth/children Sunday school classes meet at 9:15 am. We welcome newcomers in all discipleship opportunities and worship!